The top five plants to feed your dog
Today I want to discuss some of my favourite choices when it comes to selecting suitable plant based foods for dogs, and the nutritional benefits they offer. My approach to introducing plant based ingredients is to always do it thoughtfully and with intention, so your dog can obtain the most benefit from the food they eat. This is actually my approach to all foods for our pets, but it is especially so with plant based foods, as they are generally not things that would have featured in the ancestral, species appropriate diet of a dog. Pretty much all animal based foods will offer nutritional benefits, whereas plants can be a bit trickier to navigate.
Unfortunately processed pet food is, for the most part, absolutely brimming with plant ingredients that are not at all suitable for the nutritional needs of dogs, like wheat, corn and soy. Conversely, some of the ingredients in traditional commercial pet foods are wonderfully nutritious in their whole form, but are processed within an inch of their life to become kibble, so little benefit remains in the bag. This confluence of somewhat contradictory messages means it can be extremely challenging for the everyday pet-parent to discern what is truly beneficial, and what is best avoided.
Never fear! Your friendly pet nutritionist is here to help. Start out by adding some of my top five plants into your dog's diet, and let us know in the comments how you go!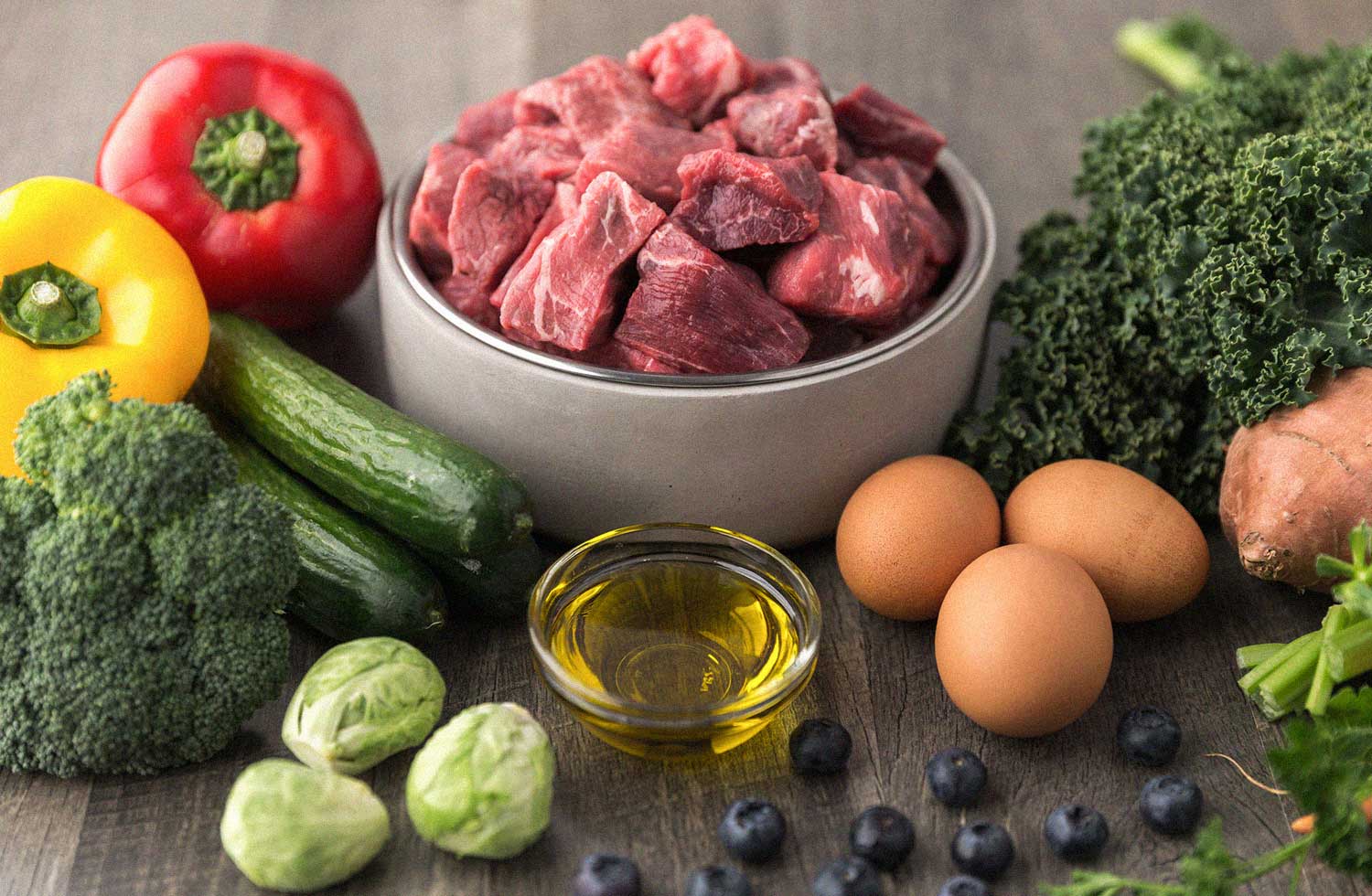 Pumpkin
Pumpkin is an easy one to begin with because we all know and love it. It has a mild sweetness that most dogs love too. Despite its humble place in the typical vegetable crisper and in winter soups, pumpkin is actually extremely nutritious, partly owing to a good amount of fibre, which plays an important role in managing digestive upset. Pumpkin is higher in soluble fibre, which dissolves in water and forms a gel, slowing the exit of food from the digestive system and managing diarrhoea. But it also contains insoluble fibre, which adds bulk to stools and can speed up digestive transit, assisting to relieve constipation. To top this off, pumpkin is an excellent source of the cancer fighting antioxidant beta carotene, and immune system-loving vitamin C. Magic. Steam, boil or bake and add to your pup's meals for digestive health.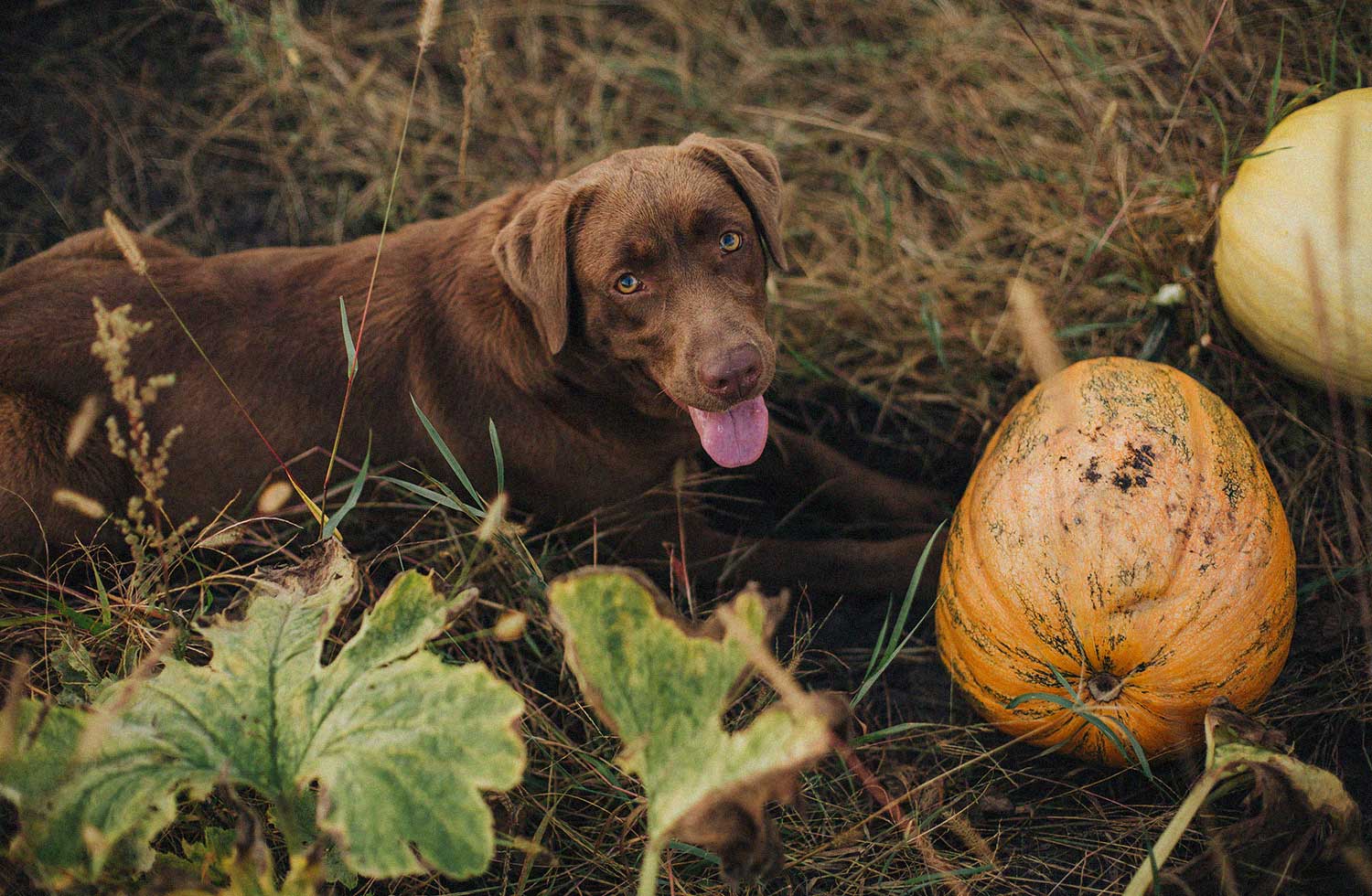 Sunflower seeds and oil
Sunflower seeds are a fantastic, concentrated source of Vitamin E. Vitamin E is an important nutrient in your dog's diet and one of the most commonly deficient in a fresh food diet. This is because, while it is abundant in plant based food sources, it is unfortunately not plentiful in animal protein based foods, which we know dogs are best suited to eating.
Vitamin E is a powerful antioxidant that protects the body from free radical damage to the cells, tissues and organs, and thus fights and protects from all sorts of diseases. Long term vitamin E deficiency can also cause serious health issues, such as muscle degeneration. If you choose to feed seeds, make sure they are crushed to a meal consistency so they can be effectively digested, or try a sunflower butter from your health food store. Alternatively, you can use a high quality sunflower oil for an easily absorbed source of vitamin E. Avoid the ones in the supermarket and shoot for a cold pressed option that lists the vitamin E content to ensure you're not just buying empty calories.
Papaya
Papaya is one of my faaaaaaaaave choices for doggy fruits. Part of the magic of papaya is its good dose of digestive enzymes, particularly papain. Papain is a form of protease, which is the type of enzyme that facilitates the digestion of proteins. Super handy for dogs who eat a high protein, species appropriate diet! Papaya is also a prebiotic fruit, which means it works to feed the good bacteria in the gut during digestion. A study in 2013 showed that papaya extract helped to alleviate the symptoms of constipation and IBD (in humans). A little fresh tropical papaya in your dog's breaky goes a long way.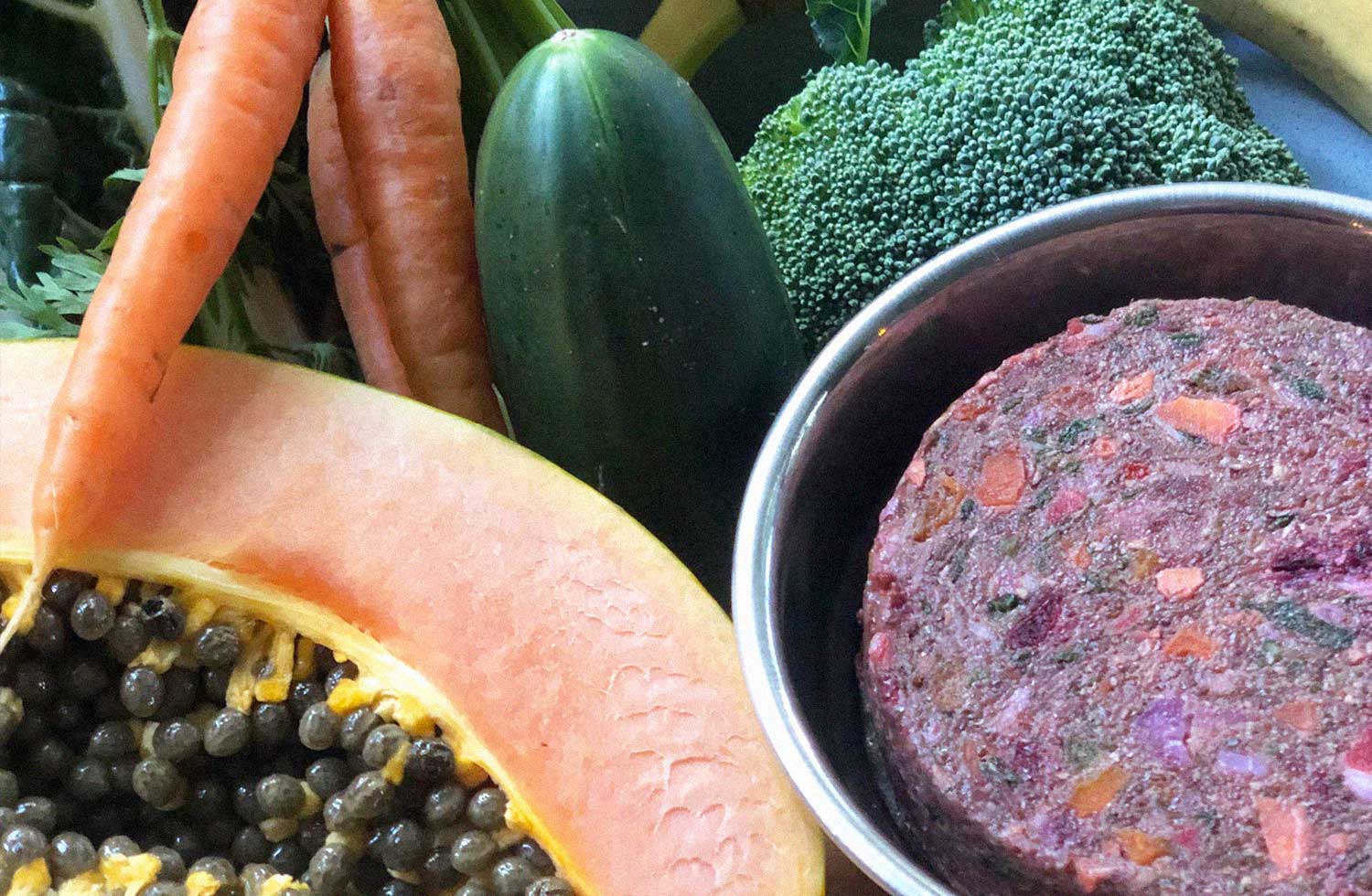 Sea Vegetables
Sea vegetables are a fantastic source of trace minerals like selenium, and one of the richest sources of iodine on the planet. Unlike a lot of other plant material, sea vegetables are easily digested by dogs, so the nutrients present are well absorbed. Particularly notable benefits of sea vegetables are their ability to assist with thyroid function. Without the addition of sea vegetables in your dogs diet, it is highly likely they're not meeting their iodine quota. They do need to be fed in careful moderation though, as they're very potent and too much iodine can have the opposite intended effect on the thyroid.
Certain varieties of kelp, namely Ascophyllum Nodosum, have been clinically studied and proven to fight dental disease. It does this through a combination of preventing plaque from being deposited on the teeth and preventing bacteria from adhering to the tooth, while at the same time inhibiting tartar. The mouth is the gateway for disease to enter the rest of the body, so its health is absolutely paramount.

Blueberries
I could go on for days about the wonderful rainbow of nutritious plant foods we can add to support the health of our pets, but I'll finish up on a high note: blueberries. Not just the universal symbol of summer arriving, berries are also powerhouses of nutrition. Blueberries in particular are a stand out because they are, by weight, one of the best available whole food sources of antioxidants. Clinical studies have shown promising results when looking at the impact blueberries have on cholesterol, breast cancer risk, and bone health. Truly amazing little things. Other choices like blackberries and raspberries also contain super high amounts of vitamins C, K and antioxidants. The flavonoids in these berries that are responsible for their antioxidant benefit are called anthocyanin, which also gives them their vibrant colours. It could also be argued that berries are the most species appropriate choice for dogs, as wolves are known to scavenge for berries – perfect for the ancestral diet loyalists among you!
So there you have it. My top five plants to feed your dog for nutritional benefits and long term positive health outcomes. There are loads of other choices too, just make sure that you prepare any plants in a way that makes them easily digestible. This means grinding seeds, cooking starchy veggies well and blitzing up fibrous plant matter. Your dog and their tummy will thank you for it.
References
https://www.researchgate.net/publication/236076415_Papaya_preparation_CaricolR_in_digestive_disorders