Adult Dog: A general rule for an adult dog is to calculate 2.5% of your Adult dog's weight and feed this amount daily. You may want to split this over two meals.
For example: Feed a 10kg dog one disc daily (250g)
Puppy: Puppies need considerably higher as they are growing and developing. Feed between 6-9% of your puppy's current body weight, spread over several meals per day ( depending on their age)
For example: Feed a 10kg puppy aged 2-4 months old 4 discs per day (1kg).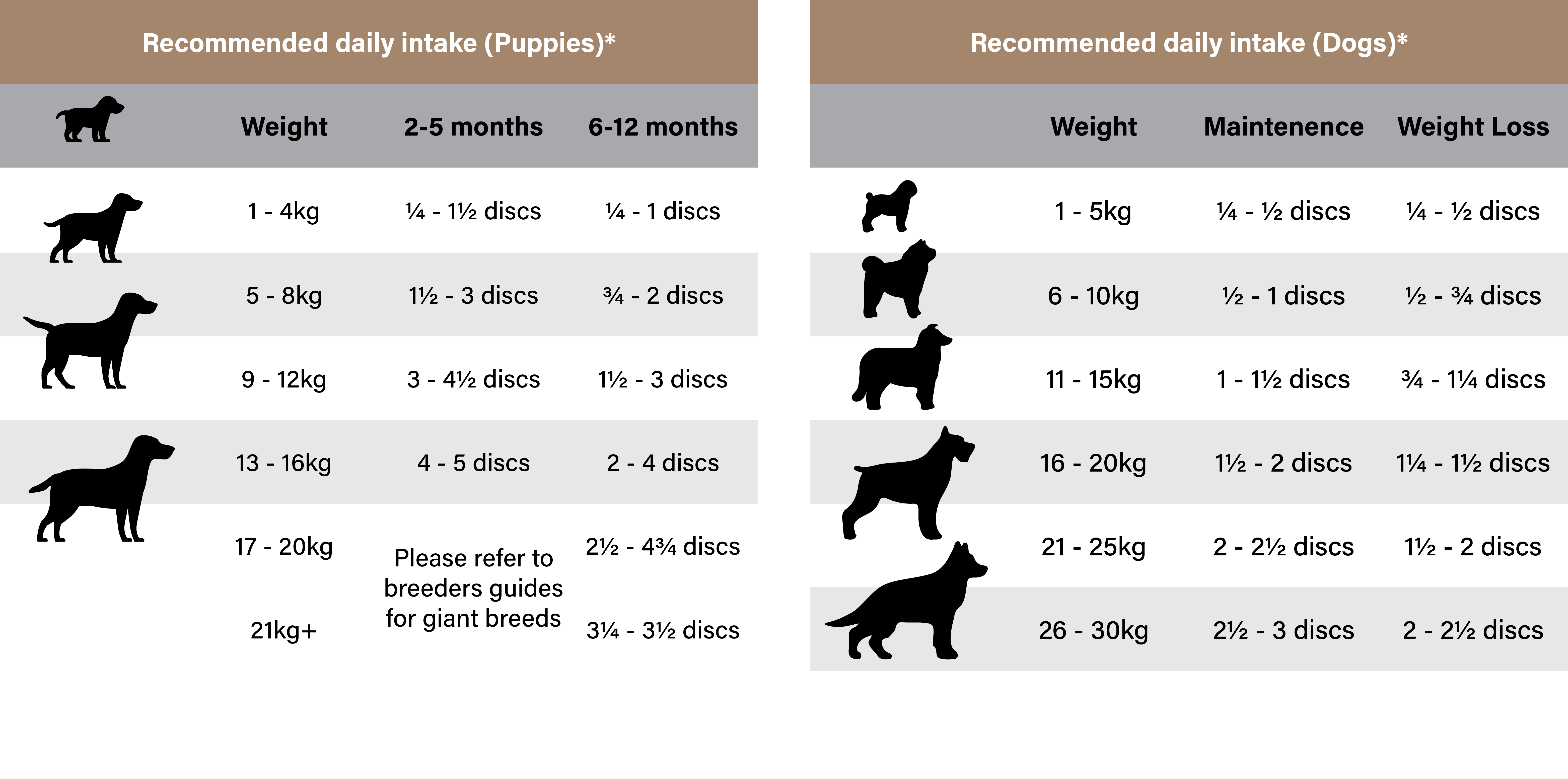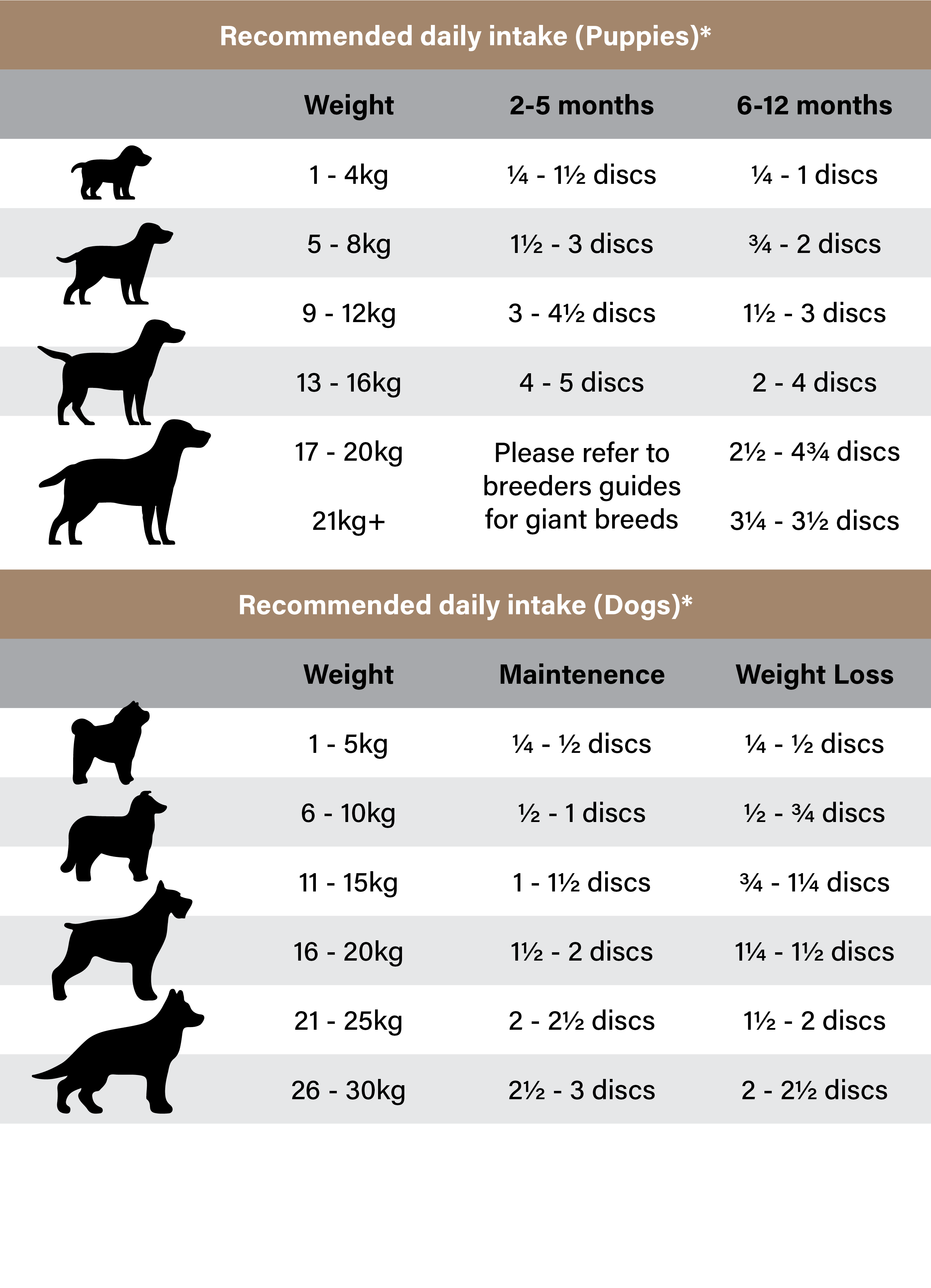 We have a Food Calculator on our website to get an exact portion.
You must consider your dog's current weight, age and activity levels as they will have a part to play in how much they should be consuming.
You are the best judge of your dog's health and vitality:
Is your dog overweight or in good condition?
A bit too lean – feed a little more.
A bit on the chunky side - cut down the portions and feed more of the Vegetable and Fruit Supplement which has less calorific value than the meat discs.